Our UI/UX designers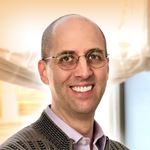 By Michael Argentini
Managing Partner, Technology and Design
Our UI/UX designers can help to make your idea as beautiful and functional as it should be. They can enhance your website with the right number, type, and style of images, illustrations, and icons. They can ensure that your app has the best usability and overall user experience that it can. And they listen to understand the spirit and intent of what you want. This mindset is codified in our core design principles.
We apply the philosophies below to both visual design and code. We create beautiful interfaces by writing beautiful code.
The cornerstone of our design philosophy is simplicity. Creating something simple is hard work. But the effort is always worthwhile. Our approach to simple design is inspired by the timeless philosophy of renowned industrial designer Dieter Rams, extended to fit within our core beliefs.
Good design is better. Making a product different is easy. Making it better is difficult. But better products are usually different as a result of simply being better. This is true innovation.
Good design should enhance usefulness. It provides the best functional form. Good design eschews anything that would detract from a product's usefulness.
Good design is beautiful. The most useful products create an imperative for their use by delighting and comforting through their usefulness and aesthetic qualities. Only useful products can be beautiful.
Good design is invisible. It does not try to invoke a designer's own personal style. It satisfies a user's needs within the context of the product and its environment.
Good design is honest. It does not imply features or capabilities that are not provided by the product.
Good design is long-lasting. It is never trendy or fashionable. It provides beauty and usefulness for many years.
Good design is thorough. Nothing is arbitrary. Care and accuracy are essential to respecting the user.
Good design is simple. It is focused on the essential aspects of a product. Simplicity is not a style. It's a destination. It looks simple because it really is. It is easy to use and understand.
Good design questions the status quo. It must never start with the known or the accepted. It must start with the story or meaning of a product and take a fresh path to that end.
Good design isn't afraid of failure. Finding success requires taking risks. Failure is an opportunity to learn something new.
Good design results from iteration. It never comes easily or quickly. It requires refinement and reduction. It questions the necessity of everything. It says "no" more often than "yes".
Can we help you with design?
Do you have an existing website or app that needs a fresh design? Is your BizOps platform hard to use? Are you having trouble reading dashboard charts or reports? We can help! Visit our contact page and let us know your challenges.
Article last updated on 4/28/2018